Wills and Estate Planning
It is not nice to think about, but inevitably one day you will die. It may be after a long period of illness during which you are incapacitated, or it may be sudden. If you suddenly got sick or died, what situation would your family be left with?
If you run a business, one day you will want to retire, or be forced to leave due to age or illness. Whether you sell up, retire and close the business, or step aside for someone else, it is very important to have a succession plan in place that makes the transition easy. Not only for yourself, but also for your family or employees. A succession plan would also deal with contingencies, such as you having to leave the business suddenly.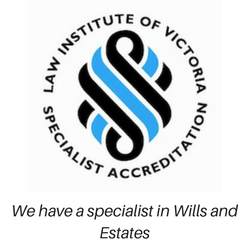 Estate planning goes beyond drafting a will; it includes:
the assessment of assets
the assessment of digital assets
the assessment of debt and how it will be paid
the assessment of life insurance
the assessment of likely taxation
advice regarding the possibility of claims against your estate
the protection of assets
guardians for your children, and
potentially setting up trusts.
More advice about your will or download some free resources here.
Estate planning is an active process of re-evaluating the estate when circumstances in life change, such as:
newly married couples or those separating and/or divorcing
a change to the family's assets
changes to superannuation, insurance policies, or taxation levels
the establishment of discretionary trusts
the growth or sale of a business
 Download 'In Case of Emergency' Ebook
A successful succession plan for a business is made involving all family members as it will take into account not only provisions for your retirement income, but also the plans, aptitudes and existing assets of younger generations.
What will the estate planning process involve?