What do Consumer Guarantees cover?
In Australia, most consumer transactions are now covered by the national Australian Consumer Law legislation ("the ACL"). The ACL is designed to protect consumers and to ensure fair trading. Under the ACL, suppliers and manufacturers automatically provide guarantees about certain goods they sell, hire or lease, and services they provide to consumers – regardless of any supplier/manufacturer warranty (or lack thereof). These are "consumer guarantees".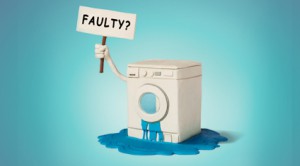 What are the guarantees?
For goods, the guarantees include that:
goods must be of acceptable quality
goods must match their description
any express warranties must be honoured
that are fit for any disclosed purpose with a right to undisturbed possession
that match sample or demonstration model
a manufacturer must offer the availability of repairs and spare parts
For services, a supplier guarantees that services are provided:
with due care and skill
which are fit for any specified purpose
within a reasonable time (when no specific time is set)
Who and what do the guarantees cover?
Consumer guarantees apply to goods and services bought by a consumer from a supplier or manufacturer, in the course of trade. They apply to any type of goods or services costing up to $40,000, as well as to goods or services costing more than $40,000, if they are normally used for personal, domestic or household purposes. They also apply to vehicles and trailers, regardless of the cost. Second-hand goods are covered, except if they are bought as one-offs from private sellers, such as garage sales and fêtes.
What can a consumer do if a guarantee is not met?
If a good or service fails to meet a guarantee, a consumer has rights they can enforce against the supplier or manufacturer. If the problem with the good or service is minor, the supplier can choose between providing a repair, replacement or refund. However, if it is a major problem, the consumer has the right to reject the goods or services and choose between a refund or replacement, or receive compensation for any drop in their value. Note that consumer protection agencies also have authority to take action on behalf of consumers.
Contact us to arrange a chat with one of our legal professionals. It doesn't hurt to ask.
NOW ALSO AVAILABLE BY APPOINTMENT IN MELBOURNE