The correct way to offer vendor finance
by Jacqui Brauman
So you're selling your house, investment property or business? The person you're negotiating with to buy it from you doesn't have enough money to pay you what you want. Either the deal falls over, because they cannot pay you your asking price, or you can get creative and offer to help finance the deal for them.
If you don't know what vendor finance is, read this first.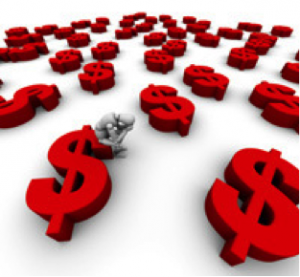 There are two prime ways in Victoria to offer vendor finance. Both have their advantages and disadvantages, so it really depends on your circumstances and what you feel most comfortable with.
Terms contract
With real estate, you are able to enter into a long term Contract of Sale that involves instalment payments, and the purchaser taking possession of the property before making the final payment.
You must pay out your existing mortgage to be able to enter into such an arrangement, or at least pay the mortgage off with one of the first instalment payments before the purchaser takes possession of the property.
When the purchaser takes possession, other than your contractual rights, you can take security over the property in one of two ways:
First, you can retain the Certificate of Title. You don't register any Transfer of Land, and you remain the registered proprietor of the property. The rates will still be in your name, so you will continue to pay these until a final settlement.
Alternatively, if you don't want to remain the owner, you can register the Transfer of Land, so that the purchaser is the registered proprietor of the property. You would then register a mortgage over the property based on the terms Contract of Sale. The purchaser couldn't sell or otherwise deal with the property without your consent, and you would have rights to recover the property and resell it if the purchaser failed to pay you (just like a bank mortgage). You would also have your Contract of Sale that you could sue for damages under, if the purchaser failed to pay.
Mortgage
Instead of taking a mortgage under a terms Contract of Sale, you could just settle as usual on the Contract (after 30 or 60 days), and then you would take the position of the bank. You would sign loan documents which would entitle you to instalments and interest over a particular period. You would then rely on that loan to register a mortgage over the property.
These methods offer much more security when you are dealing with real estate. If you are dealing with a sale of a business, you could negotiate a payment by instalments under the Contract of Sale. You could specify how you wanted to secure those payments, whether the Contract gave you a right to take over the business again, or whether you were allowed to register a security interest on the Personal Property Securities Register (PPSR) over stock or generally over the assets of the business.
Alternatively, you could enter into a commercial loan arrangement, with or without some negotiated security, as you could just rely on the terms of the loan agreement if the purchaser failed to pay.
If you need help to arrange such a deal, and want to make sure you are secured your interests, please don't hesitate to contact us.
Contact us to arrange a chat with one of our legal professionals. It doesn't hurt to ask.
NOW ALSO AVAILABLE BY APPOINTMENT IN MELBOURNE