Rochelle Manderson
Solicitor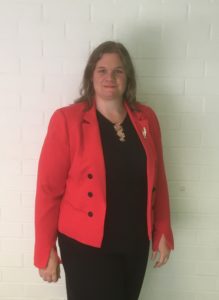 Currently residing in Northwood, Rochelle was public school educated before completing her Bachelor of Laws and her Bachelor of Arts (History) at La Trobe University. She grew up in the outer Northern suburbs of Melbourne before moving with her family to acreage, and has since vowed and declared never to leave the fresh country air!
Rochelle is a dedicated breeder of pedigree Schipperkes and competes in dog shows, agility trials and dances with dogs competitions throughout Victoria, New South Wales and South Australia. She owns Best in Show winners and High in Trial winners, and has bred many Champions, as well as earning over 100 performance titles with her dogs over the years. She is involved in various dog clubs, is a dog obedience instructor and an ANKC dances with dogs judge.
In her spare time, Rochelle enjoys cycling, musical theatre, and playing a little piano for relaxation.