What a Relief – CGT Help
Wilsons can help you negotiate the complexities of the government's capital gains tax relief which you may be eligible for if have superannuation interests in the retirement phase greater than $1.6m or are receiving a transition-to-retirement income stream.
The new superannuation measures required several changes to clients' arrangements in the lead up to 30 June 2017 including compliance with the new $1.6m transfer balance cap for retirement phase accounts.
Most of the fine-tuning will have been completed, but a number of clients and their advisers still have decisions to make regarding one of the more challenging areas of the super reforms – the transitional capital gains tax (CGT) relief.
What is transitional CGT relief?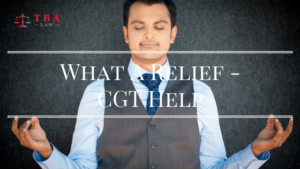 As of 30 June 2017, the total amount of accumulated superannuation that you can transfer into retirement phase is capped at $1.6m. So if your retirement phase account balance exceeds $1.6m you will have to either:
withdraw the excess from the super system, or move the excess from retirement phase back into accumulation phase (where investment returns are subject to tax at 15%).
The transitional CGT relief preserves the tax-exempt status of unrealised capital gains for those pension assets that must be commuted back to accumulation under the new super rules.
The cost base of the relevant assets is reset to the market value as at the time the asset ceases to be a current pension asset or as at 30 June 2017.
For example, if you purchase NAB shares for $26.00 per share in November 2016, and the NAB share price increases to $30.00 per share on 30 June 2017 there would be an unrealised capital gain of $4.00 per share.
If the NAB shares are transferred from pension phase back to accumulation phase, the cost base of the NAB shares will be reset to $30.00 per share, therefore avoiding any capital gain tax liability.
What action should I be taking?
Applying the CGT relief is not always the optimal solution. The decision to apply CGT relief to a particular CGT asset depends on many factors including timing of future disposal, expected future performance of an asset and carried forward capital losses. The law does not provide a mechanism to "unwind" CGT relief in this case.
It should be noted that the application of the transitional CGT relief is not automatic. You must make an irrevocable election within your 2016/17 tax return (the final lodgement for SMSF tax returns date is 15 May 2018).
How we can help you
For more information on the transitional CGT relief – including SMSF eligibility criteria, how it applies to segregated or unsegregated pension assets, and the election process – please contact your Wilsons adviser. The transitional CGT relief is complex and requires careful thought and discussion.