Your Free In Case of Emergency Card
Why do most of us fail to plan for our injury or death? We spend lots of time and money planning far less important things. Think about what would happen to your children if something happened to you … planning to protect them is so easy!
The first thing to do is get your ICE card … it's free.
The second thing you can do is read the ebook In Case of Emergency, so you can discover the best ways to protect yourself and your children. Buy it from Amazon today, or download a free pdf version from the sidebar on this page: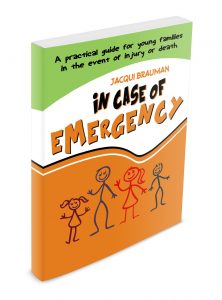 Finally, you need to commit to attending a free webinar where I can teach you how to protect you children's future