How To Get A Refund On A Dodgy Product or Poor Service
by Matthew Elvin
Have you ever been misled by someone selling you a product or service? Have you ever had someone sell you a dodgy product and then refuse to give you a refund after you discovered the truth? If this happens to you, you will probably write the seller an email or give them a phone call to complain. But if the seller doesn't offer you a satisfactory resolution, then you may find yourself thinking seriously about giving up. This is understandable, since using the legal system is complicated. Moreover, it's expensive compared to the cost of the actual good or service in question. However, before you give up, we would suggest reading the strategy in this article to see if you can use it to get a refund.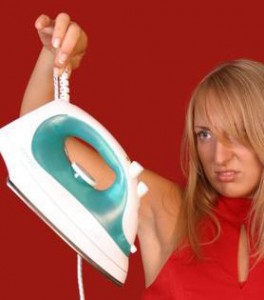 Consumers have rights in Australia. In fact, the Australian Consumer Laws apply to most of the transactions people enter into every day. When these laws apply, they prohibit sellers of goods and services from misleading, deceiving, and harassing consumers, as well as entering into unfair contracts with them. Offending sellers may be required to not only give the buyer a refund, but the sellers could also receive a fine.
Therefore, if you have been misled, deceived, harassed or if you think an agreement was unfair, we would suggest that you consider referring the seller to the "Australian Consumer Law". Also, threaten to take them to VCAT unless they offer you a satisfactory resolution. In many cases, the Australian Consumer Laws will legally require the seller to give the buyer a full refund. In other cases, a repair or replacement may be required.
Don't forget, you don't necessarily have to go actually go to Court or VCAT to get what you want. Often you will succeed in your negotiations with the seller by simply threatening to take it to VCAT. VCAT is a tribunal which deals with many Consumer Law complaints. VCAT is affordable, and you don't need a lawyer.
If the seller has been around for a while, they probably know about VCAT. So, if the seller knows their product was faulty, or their service was not as described etc., they will probably seriously consider giving you what you are entitled to under the Australian Consumer Law.
If you want to know more about your consumer rights in Australia, do not hesitate to contact Theobald Lawyers for professional, confidential legal advice.
Contact us to arrange a chat with one of our legal professionals. It doesn't hurt to ask.
NOW ALSO AVAILABLE BY APPOINTMENT IN MELBOURNE