First Home Owner Benefits
The First Home Owner Grant was scaled back a couple of years ago, to be just $10,000 for a first home owner buying a new home under the value of $750,000. This will be doubling from 1 July 2017 for new homes in regional Victoria, for first home owners, from $10,000 to $20,000. Hopefully, this will encourage growth in regional areas, and encourage younger people to consider a regional career.
"Regional Victoria" is defined by Council area, and yes, Mitchell Shire and Strathbogie Shire are both on the list as regional areas for this increased Grant.
First Home Buyers also currently get a stamp duty reduction. But from 1 July 2017, stamp duty will be completely abolished for First Home Buyers when they buy a property under $600,000. This can be a saving of up to $15,500. They will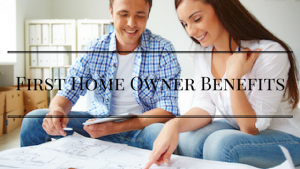 still get a reduction on homes valued between $600,000 and $750,000.
Really, this is a double bonus for regional areas, since inner city properties are usually well over $600,000. Properties in regional areas will be increasingly attractive, since they First Home Buyers will not pay stamp duty, and they will also get the $20,000 if the home is new!