Debt Recovery – What's the Most Effective Approach?
by Matthew Elvin
If you run a business, you will inevitably have considered what is the most efficient and cost effective way to collect debts owed to you. Should you do it yourself? Use a debt collection agency? Engage a law firm?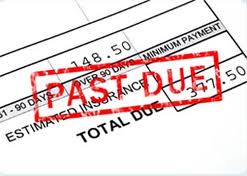 Where the debt has only recently become overdue, then it is sensible to attempt to initially try to recover the debt yourself (if you have time). The best way to do this is to actually call the debtor, as well as sending out the usual written reminders. If the debtor does not dispute the existence of the debt when you call, try to confirm this in writing (by email). If the debtor is having short-term financial difficulties, consider allowing them to repay you over a short period. However, if the financial problems are more serious, you will want to try recover your debt, or a portion of it, quickly – before the other creditors do.
If a debtor acknowledges the debt on a few occasions, but repeatedly fails to pay it, you should not allow this to go on for long. A letter of demand stipulating a short period for payment to be received should be sent out. Follow this with a 'final' phone call at the expiration of the stipulated period. You can do this yourself, if you are happy to. However, if after this you still don't receive payment, then you should engage a lawyer if the debt is over $1,000. If the debt is under $1,000, however, you should consider engaging a debt collection agency, taking the dispute to VCAT yourself, or writing off some or all of the debt.
The reason why we suggest not engaging a debt collection agency for debts over $1,000 is because the agencies often focus their attention on the easiest debts to collect. If yours is not an easy debt to collect, then the agency is not much more likely to collect it than you. However, the debt will remain with the agency going nowhere for a long time. The older the debt gets, the less likely it is it will ever be recovered.
A suitably experienced lawyer will make a final, genuine, threat to immediately issue legal proceedings, and then carry that threat out without delay. If the debt is over $1,000, this avenue will usually be worth the expense.
Contact us to arrange a chat. It doesn't hurt to ask.