Wallan Conveyancing and Legal Advice
Our professional team at TBA Law are property experts and offer conveyancing to residents within Wallan. This service refers to the legal process of transferring the title of property from one person's name to another and includes all dealings with the buyers, sellers, banks and other respective parties. Whether you're buying an established home, or you are building in one of the new estates like Walara Waters, we can help you through it all.
How We Can Simplify the Situation for you
Our dedicated lawyers will keep your apprised of your conveyancing case during every stage of the process and ensure you know exactly what they're doing to best help you. We're committed to our core policies of being honest, fair and ethical, and strive to display these qualities in every facet of our work. It's for these reasons that you know when you hire us, you're hiring a company who cares and one who will make the complicated process of conveyancing as pain free as possible.
The Importance of Choosing Somebody you can Trust
As there is a lot of money involved with properties and a truckload of paperwork that comes attached with it, it's paramount to hire a conveyancer who has your best interests at heart. Some lawyers can make the process more complicated than necessary, such as causing considerable delays by filing a single piece of paperwork correctly. Others can offer misleading quotes at the beginning of the conveyancing process only to reveal numerous hidden costs further down the road. One of the more common problems however is a lack of communication on behalf of the conveyancer and an inability to reach them during critical, and often stressful periods of the case.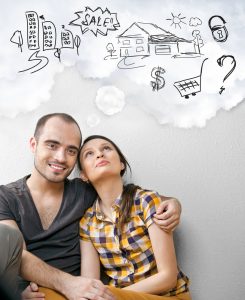 Our Quality Conveyancing Services for Wallan Residents
When you hire TBA Law, you are employing a reliable and efficient conveyancer who will cut through the complicated paperwork and give the facts to you straight. Moreover, we will work with you through the entire process, before, during and after the contract, and display a continual level of dedication and open communication.
See What Other Areas we do
We also offer our conveyancing services to Kilmore and Seymour residents and encourage you to get in contact with us for an obligation free quote or general inquiry.