Conveyancing in Kilmore Made Simple
If you're in Kilmore and in need of conveyancing but unsure of what the term means exactly, let us clarify it for you. The term 'conveyancing' refers to the legal process of transferring a property from one person's name to another, and includes all of the preparation, execution and verification involved throughout. It is also the purpose of a conveyancer to explain everything to you plainly each step of the way and ensure that your interests and legal rights are protected. Unfortunately many conveyancers aren't legally trained, but have just done a Diploma, whereas our conveyancers are part of a law firm with property lawyers overseeing their work.
TBA Law Makes Sure the job is Done Right
There is a lot of financial risk involved with conveyancing and a large amount of paperwork. You don't want to leave it to somebody you don't absolutely trust, which is why we strive to provide you with the best customer experience so that you know you're in good hands.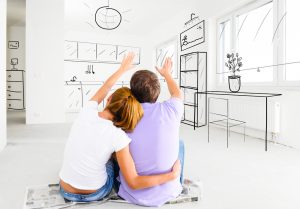 Problems That can Occur with Inexperienced or Untrustworthy Conveyancers
Choosing a lawyer with a lack of conveyancing experience can prove frustrating and expensive for you. If they are not efficient in sending off the correct paperwork at the correct time, they can cause long delays in the process and potentially ruin the entire sale. Lawyers who are hard to get a hold of or lack in communication skills can be frustrating when you want to know the progress of your case and what they are doing to benefit you. There is also the possibility of hiring unethical conveyancers who present low quotes, but then reveal lots of hidden costs further into the process.
What we Offer our Clients Kilmore Conveyancing
Our property lawyers and conveyancers will only provide you with the best possible advice whilst employing our company's core principles of honesty, integrity and fairness at all times. We will cut through the complicated jargon and paperwork and give you a direct to the point assessment of your situation and what we intend to do to help.
Other Locations
If you're in Wallan and need similar conveyancing services, then we can also lend a hand. Contact one of our helpful customer service representatives for any inquiries or a free quote.