Business Exit Strategy Checklist – This Goes For Farms Too
Business succession planning is about planning for the future. It is about making sure that your family and employees won't be left in the lurch if something happens to you. It is also about planning for retirement, and exiting your business.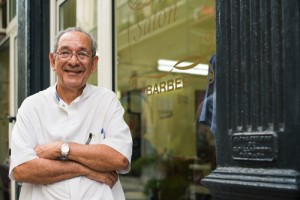 Here's a checklist of topics and questions to get you thinking:
Your personal priorities
Comfortable retirement income
Minimise taxes
Maximise community involvement
Preserve wealth for children and grandchildren
Spend everything
Ensure business survival
Never retire
Always be needed
Health
Other:
Family priorities
More time with loved ones
Travel
Harmony/conflict resolution
Create family legacy
Other:
Retirement
When?
Complete or partial retirement?
Need capital or income? How much?
Safe to leave capital in business?
Superannuation or pension plan?
Potential successors
Business partner
Family member
Employee
Competitor
Outsider
Sudden death or illness
Who takes over?
How does your business continue?
Insurance funding?
Is your family dependent on the business?
What is in your head that no one knows?
Legal things to think about
Business structure: sole trader? Partnership? Unit or family trust? Company?
Debt insured? Key person insurance?
Is a shareholder agreement/partnership agreement/buy-sell agreement in force?
What evens trigger a buy out?
What is the valuation procedure on your partner buying your share?
Is there a provision for your disability or illness?
You can download a version of this checklist from here.