Theobald Lawyers Pty Ltd trading as TBA LAW
Conveyancing, Wills and Probate Lawyers for Victoria
We do this at TBA Law by doing what we say, by believing in continuous improvement and by doing the simple things consistently well.
Support for Estate Planning, Conveyancing and Property Solutions, Family Law, Divorce, and Small Businesses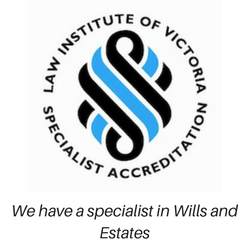 If you're buying or selling your home, we can cut through the paperwork and make sure you're not making a deal that you will regret later. The process can be daunting, but we can make it easy for you so you can concentrate on the difficult tasks of moving.
TBA Law offers advice to business entrepreneurs about business sales and acquisitions, business succession and strategic planning, policies and terms of trade, as well as finalising arrangements for commercial and retail leases.
Any dispute can be stressful. We are here to help negotiate settlements, arrange mediation or conciliation, and offer creative solutions that may not have been considered. Litigation should be the last resort, since the outcome is rarely the best result. However, we can look after your court matter if it's needed.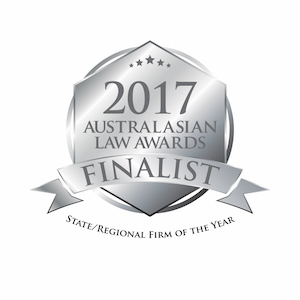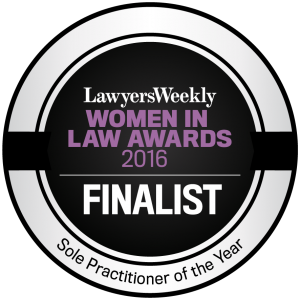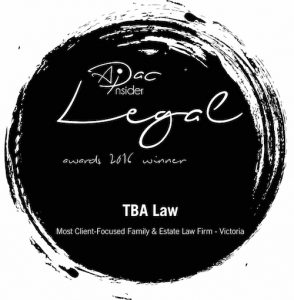 With offices across Victoria in Melbourne, Nagambie and
Wallan
, we're equipped to provide our
conveyancing services
in more places and to more people across the state. Enquire today.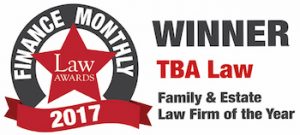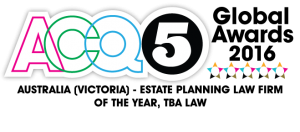 Accredited Specialist estate planning lawyers helping you through the hardest of times
TBA Law's Melbourne estate lawyers and wills and probate lawyers include an accredited specialist and are able to provide highly valuable services in managing and finalising property, assets and debts when a loved one passes. We understand how difficult it can be to organise all the complex estate issues that inevitably arise when dealing with the loss of a loved one. Our lawyers are experts in wills and probate and can help alleviate the legal stresses associated with estate matters. Let us provide you with reliable legal advice about wills, estate planning and grants of probate or letters of administration as needed.
TBA Law understand that life is busy these days, so we are available to meet for out of business hours appointments and will visit you at your home or office if needs be. For an efficient service in legal matters, contact us at any of our Victorian offices today, and find out why people from Seymour to Craigieburn and across North Melbourne. We are here to help make life simple for you.